Memorandum of Intent, signed at night between 5th and 6th of July, is in fact a USA`s administration declaration of will, to start negotiations for contract of sale of 3+ PAC-3 MSE (Missile Segment Enhancement) configuration Patriot missile systems. This is the same configuration as used by United States Army. Additionally, Patriots are supposed to be connected with ICBS (Integrated Battle Command System)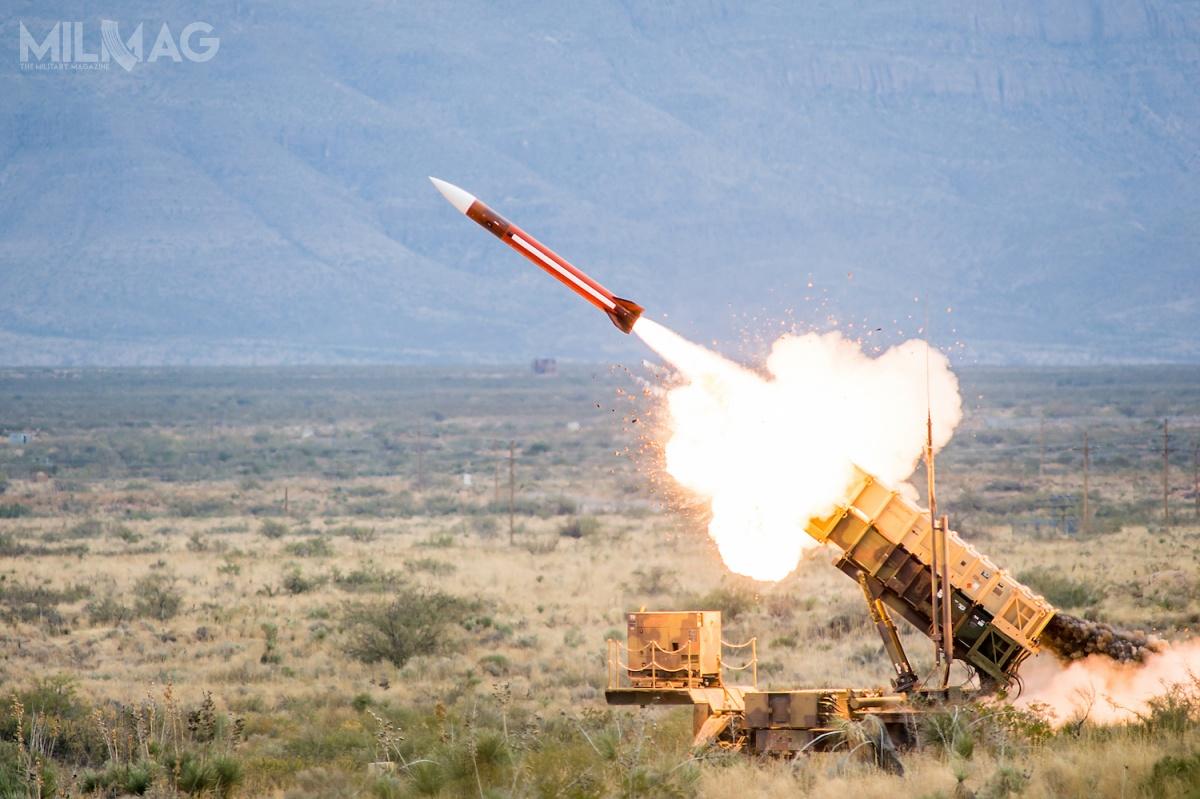 It`s been a long-term target for Polish politicians to get the Patriot missiles as a backbone of Poland`s anti missile and anti aircraft capabilities. The signed memorandum, despite not being a binding document, reveals the planned configuration of the system and a rough schedule of procurement process.
Necessity to acquire modern anti-aircraft and anti-missile systems is an important subject, pointed out thought recent years by Polish politicians. The American system, according to declarations by US politicians, will be a backbone of medium-range, anti-aircraft and anti-missile Wisla (Vistula) system. Wisla, the most complicated part of Polish, multi-layer air defence shield, will be responsible in future for detecting the most challenging targets, such as missiles (including ballistic and cruise missiles) and hard to detect, stealth aircrafts.
Systems that are being offered for Poland are based on two types of missiles: SkyCeptor and PAC-3 MSE. SkyCeptor derives from American-Israel Stunner missiles as used in David`s Sling system, part of Israel air defense.  This well tested solution is being used for interception of Palestinian Quassam missiles. SkyCeptor missiles, used for combating less-challenging targets, are offered as a complement to the more expensive PAC-3 MSE missiles.
SkyCeptor technology will be transferred to Poland as a part of Offset Agreement. It`s suppose to replace initially offered, more expensive GEM-T missiles. According to published Memorandum, new 360 degree Active Electronically Scanned Array radar is also a part of the future tech transfer. The radar, developed for the US Army, will be a part of the Offset Agreement. This will help with integrating American components into Polish Wisla system and create an integrated sensor array for threat detection.
One of key requirements of Poland`s Ministry of Defense is procurement of currently developed, 360 degrees, AESA radar. / Photos: Raytheon
Signed Memorandum divides the procurement process into two phases. A binding offer (Letter of Acceptance – LOA) for missile systems and battlefield command system is to be produced by December 2017. This will enable delivery of first 4 Firing Units of Patriot`s by the 2022. These units will be in PAC-3 MSE configuration and will probably be used to form first 2 batteries, as Minister of Defense Antoni Macierewicz declared at 2016 MSPO in Kielce. While Minister mentioned 2019 as a year when first 2 batteries will be operational, in the light of new events, 2023 seems like a more realistic date. Also, it does not seem probable that the 360 degrees radars will be procured at this stage.  It is unlikely, that Americans will have these systems ready in final configuration by this time.
Second Phase, crucial for the development of Wisla program, includes integration of 360 degrees radar with Polish sensors and introduction of SkyCeptor technology. Most probably, this stage will necessitate signing of separate agreement. This is planned for 2018. It`s quite telling, that implementation of the two essential parts of Offset Agreement is supposed to happen at the end of whole process.
Memorandum of Intent, as signed by Vice-Minister of Defence Dariusz Kownacki and Admiral J.W. Wixley, representing the US, isn`t binding to either side. It is however an important step in Polish-American negotiations and will result in signing of Letter of Intent, which is a binding document.
Need for modernization or even rebuilding of Polish air defense has been a subject of political debate for years. American concepts of air defense were the inspiration for various experts in creating Polish model of the said system. Conceived idea of Polish Shield involves replacing the old (1970s to 1980s), post-soviet systems and creating a new, three-layer (very short, short, and medium range) defense. Domestic defense industry developed and manufactured Poprad missile systems (armed with Grom/Piorun missiles) and Pilica gun and missile system (both with a range of 5,5 km) to be a part of the very short range level of air defense.
Procurement of Wisla appears to be the next stage of building the Polish Shield. American Patriot`s are designated to be the backbone of Wisla system. The order in which the elements of Polish air defence are developed is explained by Polish politicians by the necessity to deal with Russian Bastion and Iskander-M missiles being located in Kaliningrad Oblast, as well as Russian S-400 anti aircraft systems (Patriot`s equivalent) are being deployed around Kaliningrad.