Israeli company XTEND is highlighting its recently-launched second-generation indoor tactical sUAS system, the Xtender.
For the third time, the British Ministry of Defence has awarded Rheinmetall a contract for its Robotic Platoon Vehicles (RPV) programme.
The Stockholm International Peace Research Institute (SIPRI) has published a report on global defense spending in 2021. It surpassed the $2…
Latest News
The Republic of Angola has placed a firm order for three Airbus C295s to perform multirole operations.
On 26-28th April, Israeli company Rafael Advanced Defense Systems will conduct 1st ever live demonstration of its ABS System and…
The UH-60V Black Hawk helicopter with Northrop Grumman's OpenLift architecture has been granted an Instrument Flight Rules Airworthiness Release.
Rafael alongside the Ministry of Defense's Directorate of Defense Research and Development have successfully completed a series of tests of high-power…
Saab has received an order from the Swedish Defence Materiel Administration (FMV) to ensure the continued operation of JAS 39 Gripen…
Iconic manufacturer, now member of CZ Group, displayed it's latest offer for armed forces.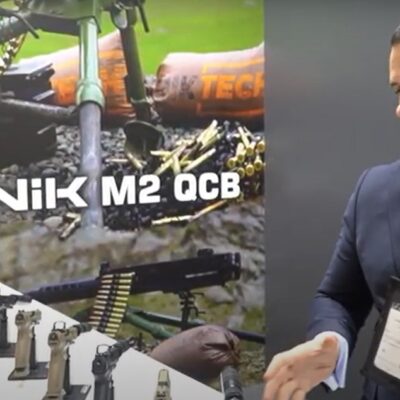 In Nuremberg Turkish manufacturer presented their latest products for military and law enforcement agencies.
Lindnerhof Taktik to showcase several new products at Enforce Tac and IWA Outdoor Classics 2022, including its own combat uniform
Latest News
Direct Action brand – known from producing high quality combat equipment for special forces – showed in Las Vegas an
SIG Sauer launches commercial variant of U.S. Army Next Generation Squad Weapon (NGSW) MCX-Spear and 277 SIG Fury hybrid ammunition.
On the first day of the 29th International Defence Industry Exhibition in Kielce, the Minister of National Defense signed several…
Faultless Sig Sauer Electro-optics SIG Sauer has always been associated with firearms of high quality but also relatively high price.…