Strategic step in digitalization: Rheinmetall takes up a stake in IT hardware specialist Incooling B.V. of the Netherlands.
"Poland, maintaining a large military, positioned on eastern flank of NATO, being in need of modernizing its aging air fleet based…
During the 30th International Defence Industry Exhibition MSPO, the Polish Armament Group (PGZ) has accepted orders exceeding 8 billion złoty.
Latest News
Parker Meggitt, the global leader in motion and control technologies, announces a partnership with Airbus to develop an energy buffer ("eBuffer") in…
Milestone for the Lynx IFV: German-based Rheinmetall AG at the start on 2023, announced low-rate initial production (LRIP) began in…
Two European NATO customers have signed contracts with Rheinmetall to supply their armed forces with 40mm ammunition.
Multi-million order: Rheinmetall modernizing Skyguard 35mm air defence systems – order value in the three digit million-euro range.
German-based Rheinmetall AG is deepening its strategic ties with high-tech software maker blackned GmbH of Heimertingen, acquiring its 40% of…
German-based Lindnerhof-Taktik GmbH unveiled the MX634 Modular Radio Pouch.
ATN is a leading manufacturer of daytime optics, smart night vision, and thermal vision technology. The innovative features and ergonomic designs…
Rail-Mount Tactical Lights Fit Long Guns; Offer Green Laser for Improved Targeting.
Latest News
Grand Power's AR-15 Freya Carbine is a Slovak variation on the AR-15 and M4.
Grand Power is a Slovak manufacturer of the acknowledged good quality firearms. Take part in our guided tour with English subtitles.
Iconic manufacturer, now member of CZ Group, displayed it's latest offer for armed forces.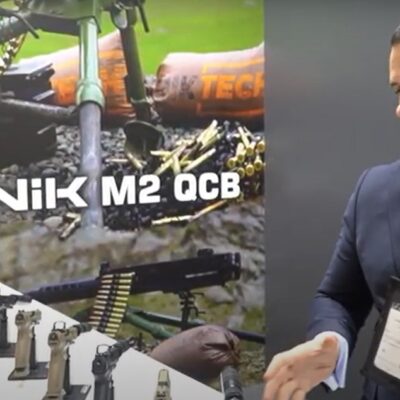 In Nuremberg Turkish manufacturer presented their latest products for military and law enforcement agencies.
Lindnerhof Taktik to showcase several new products at Enforce Tac and IWA Outdoor Classics 2022, including its own combat uniform