12th April 2023. Saab Defence and Security has signed a contract with the Swedish Defence Materiel Administration (FMV) concerning support and maintenance services for the JAS 39 Gripen C/D fighter aircraft. The order ensures continued operation and a cost-effective solution regarding maintenance and availability of the system. The order is valued at SEK 308 million.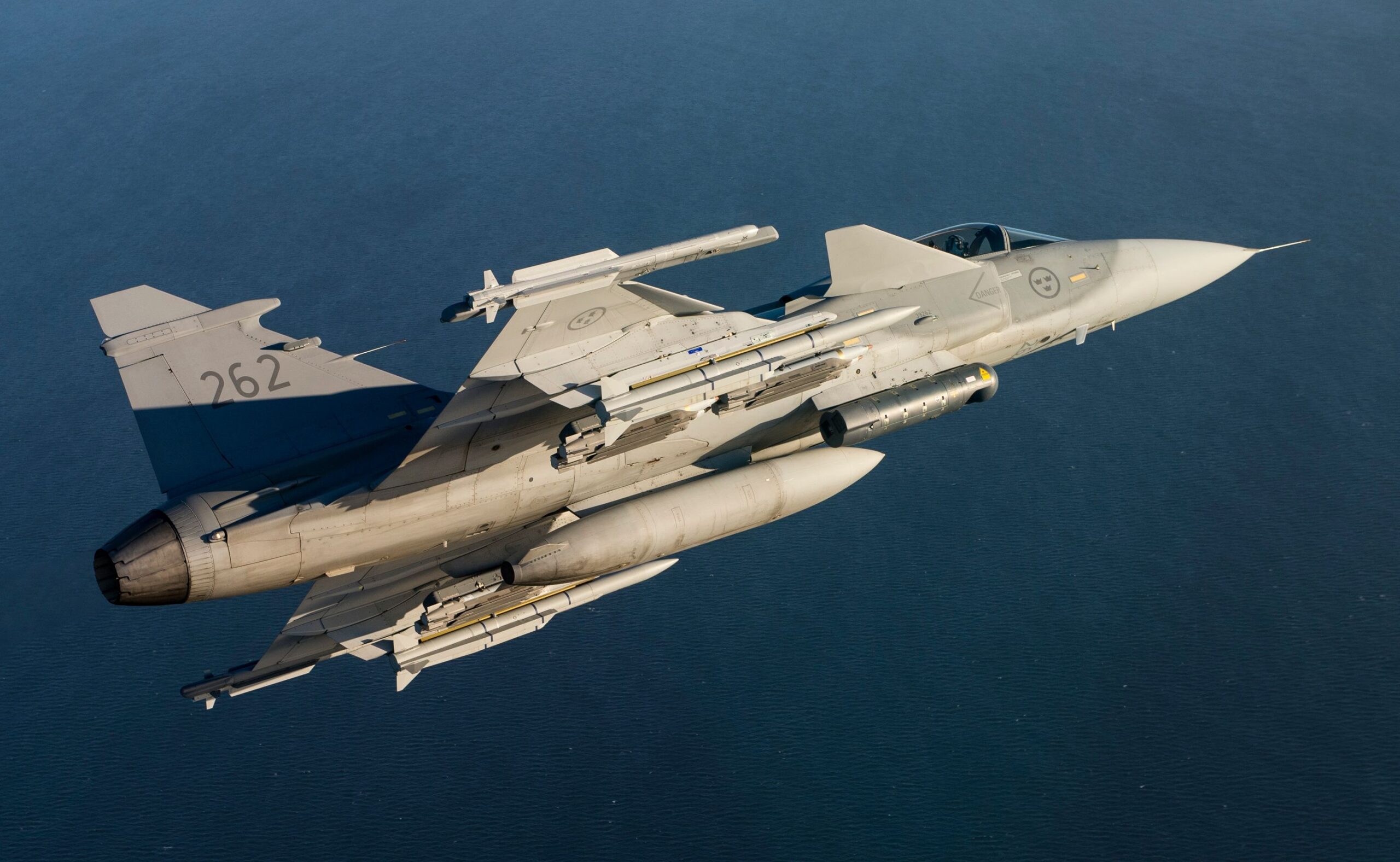 Photo: Saab Defence and Security
The order includes development, studies, and testing regarding rear maintenance of JAS 39 Gripen C/D, development of a packaging concept, and studies on how, from a maintenance perspective, Gripen C/D and Gripen E can effectively coexist in the fleets. The order also includes avionics computers.
The order is a call-off of an option within the framework of a previous agreement with FMV relating to ensuring the continued operation of and capability-enhancing measures for JAS 39 Gripen C/D, an agreement that was communicated on 16 December 2022 (Saab Receives Order for Gripen C/D Upgrade).
In 2023, two additional services were ordered with a total value of approximately SEK 220 million. These services include the integration of the target designator pod LDP15 (Laser Guided Pod) on JAS 39 Gripen C/D as well as the procurement of related support systems and maintenance equipment.
The work, which is already underway, is being carried out at Saab in Linköping and Arboga.
Press release