HAIX company, specializing in the manufacture of footwear for military and rescue services, widened their offer to include products for civilian users. The new line is destined for hunters and tourists. NATURE range was developed for use in forests and low parts of mountain ranges. Boots are demilitarized with traditional shoelaces in place of quick fastening system known from other HAIX products for uniformed services.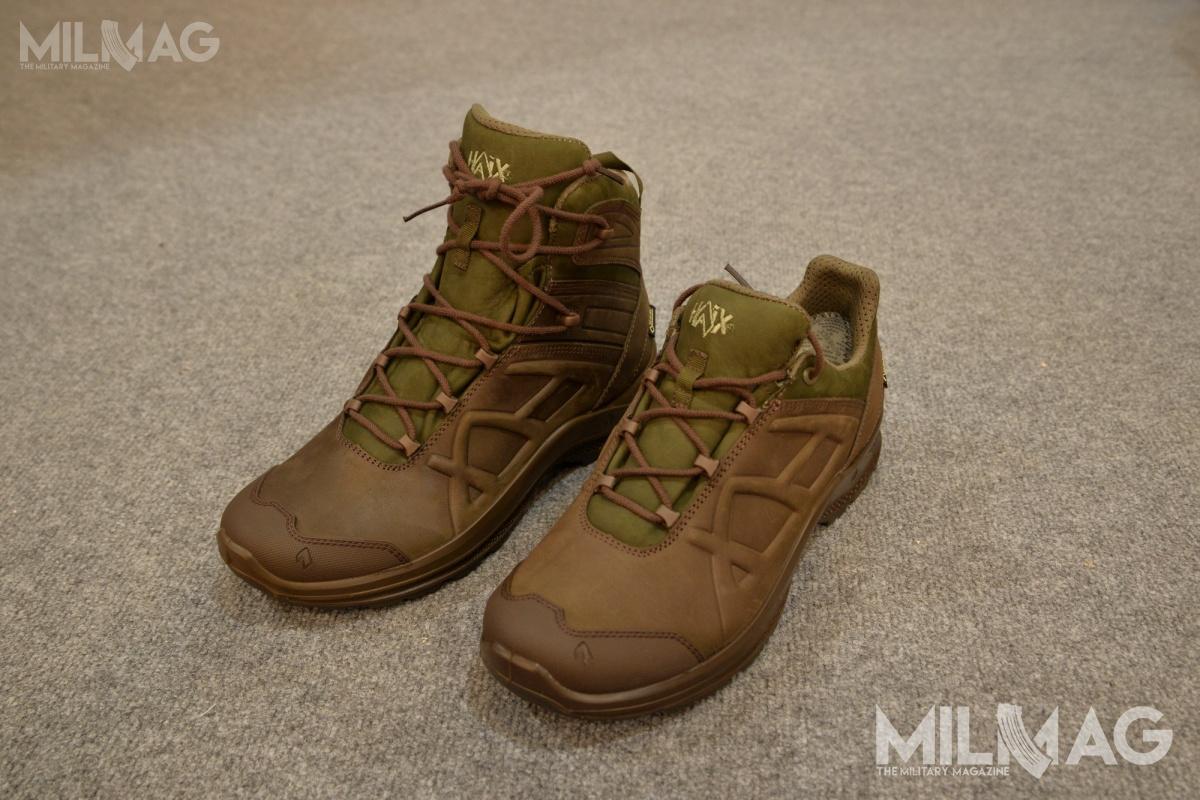 The main difference between the GTX MID and GTX LOW is the boot`s height.
Two first models of the product range were presented: the GTX MID (15 cm high) and GTX LOW (7,5 cm high). The offer includes variants for men and women. When development is completed there will be 8 different models, introduced it stages through this and next year. Currently, manufactured boots are available only in a brown-green color scheme.
The only difference between the soles in NATURE and BLACK EAGLE product lines is the color of the composite. /Photos: Paweł Ściborek
Boots are made of nubuck leather, 1,6 – 1,8 mm thick and waterproofed with oil. GORE-TEX liner is utilized on the inside. Footwear is made of large pieces of leather to minimize the stitching and increase water resistance. There are no metal elements in the shoes. Sole is the same as used in other HAIX boots, like the BLACK EAGLE series. The sole`s model in called HAIX MSL (Micro Soft Ligh System) and has anti-slip and vibration-reduction capabilities (lessens the load on wearer`s joints). Innersoles are also exchangeable and besides differences in length one of 3 widths can be chosen which allows for precise tailoring of the fitment to user`s foot.