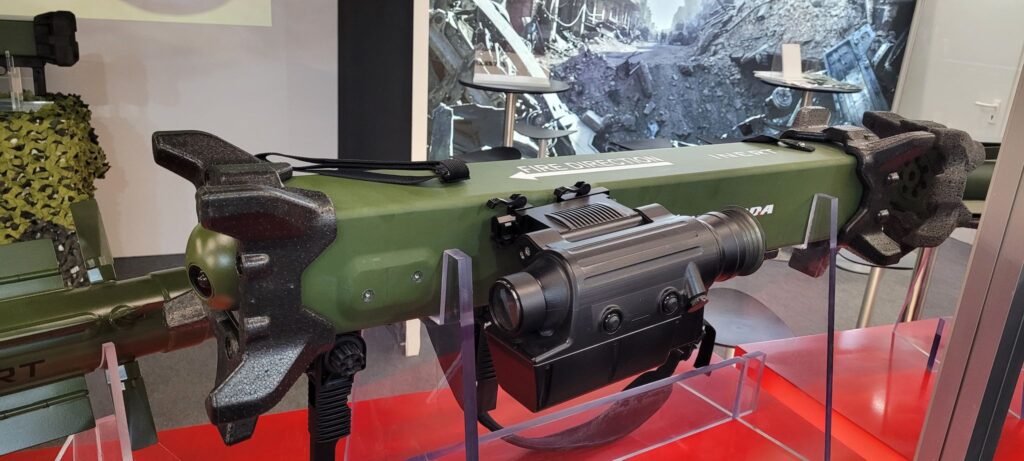 The modular design of the Enforcer system enables a range of future development options, including a prospective 'family' of Enforcer munitions for land, air and sea applications.
Enforcer has been under contract for Germany since December 2019. The contract will fulfil the German requirement for a lightweight, day/night, precision-guided weapon system with an effective range of more than 1,800 m. Resulting from a multinational MBDA development effort, Enforcer will complement the 'Wirkmittel 90' shoulder-launched unguided munition capability in the German Army.
The editors of MILMAG Military Magazine at EnforceTac 2022 had the opportunity to familiarize themselves with the MBDA Enforcer simulator and undergo basic training.