Tactical Complex Predator was presented in Istanbul by Rarog company. It`s an ammunition backpack destined for support weapon crew. Rarog was conceived shortly after the start of Ukrainian conflict. Istanbul show is the first time the company presents its products outside of Ukraine.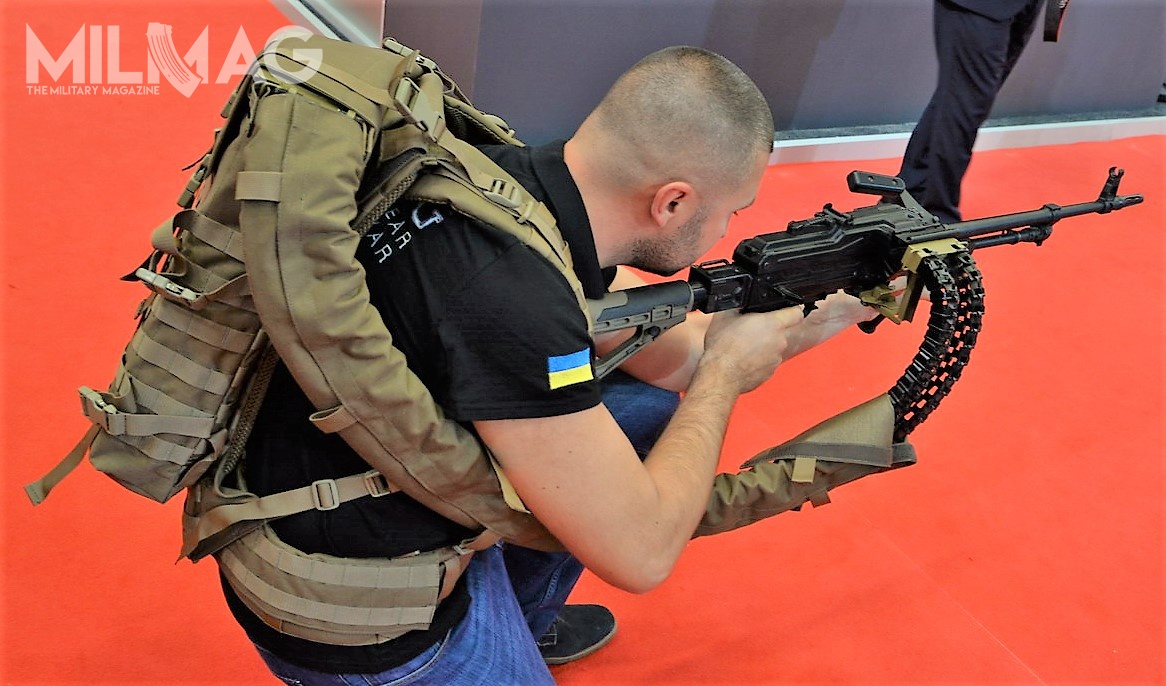 Ease of movement and comfortable carry of large quantities of ammunition were the designer`s objective
Tactical Complex Predator has equipped with an elastic sleeve, which feeds ammunition belt directly from the inside of the pack. Hip belt and shoulder straps have MOLLE webbing for additional equipment attachment. There are two types backpack available – one designed to carry 750 rounds of 5.56×45 mm NATO, and the other build for 500 rounds of 7.62x54R mm or 7.62×51 mm NATO.
Manufacturer's staff assures that Tactical Complex Predator can be used with 5.56 mm M249/Minimi/Mk 48 Mod 0 and Negev/Fort 401 support weapons. For machine guns in 7.62 mm calibre, backpack is compatible with PK/PKM, M240 and Mk 48 Mod 0/Minimi-762.
The most extensive version of Plastoon system / Photos: Pawel Scibiorek
Another Istanbul`s presented product is Plastoon ballistic protection system. It consists of integrated ballistic tactical vest with accessories. The design derives directly from eastern Ukraine conflict experiences. Quick release cummerbund, fully conceived by Rarog designers, is an integral part of the vest.
The IIIA ballistic vest serves as the core of this system. It can be augmented by additional soft panels (protecting shoulders, sides, neck and abdomen areas) and supplementary ceramic plates, which protect front, rear and sides of the user. Vest is made of Invista Cordura fabric and finished with polyamide or polypropylene (for ATAC/Multicam pattern) webbing. MOLLE system allows for additional equipment to be mounted to the vest.