4 May 2022. XTEND – an Israeli company specializing in human-guided autonomous drone operating systems for military forces and law enforcement agencies – is highlighting its recently-launched second-generation indoor tactical sUAS system – the Xtender. In addition, XTEND is announcing two new strategic partnerships with Easy Aerial and SightX, which will enable expansion into new markets and enhancement of the solution's AI capabilities.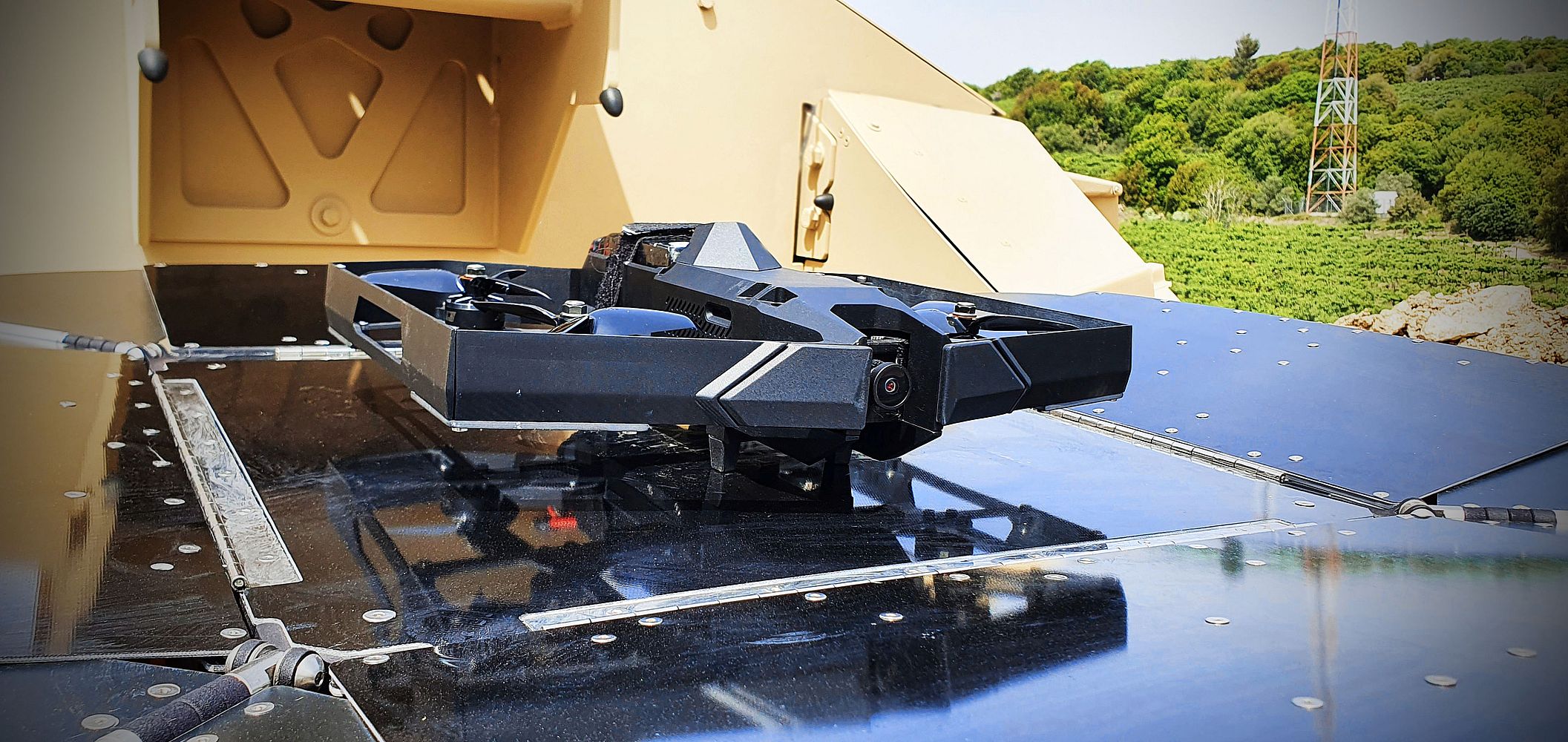 Israeli company XTEND is highlighting its recently-launched second-generation indoor tactical sUAS system, the Xtender
Following the launch of the latest version of its indoor ISR sUAS, XTEND will show at its booth, the new Xtender in its final production form, with its added capabilities.
Taking a step forward in enhancing its edge AI capabilities, XTEND is partnering with SightX, which is developing mission-critical, real-time Edge AI, bringing revolutionary deep-learning research to real-world problems. SightX specializes in cutting-edge AI-based technology for superior situational awareness, and autonomous multi-object classification and tracking. SightX's Edge AI technology is one of the first third-party apps running on XTEND's operating system (OS), enabling a variety of AI-driven capabilities to be quickly integrated into XTEND's OS. At the show, XTEND and SightX will demonstrate their combined offering.
The partnership with Easy Aerial – A world-class leader in military-grade autonomous drone-in-a-box solutions, has resulted in the integration of Easy Aerial's Easy Guard EGV 90 ground station, with XTEND's Wolverine Multi-Mission UAS. The integrated solution enhances XTEND's capabilities to provide a complete perimeter security solution for long-endurance ISTAR missions and enable the operation of XTEND's drone platforms from Robotic Combat Vehicles (RCV). The mutual product combines the autonomous operation, offered by Easy Aerial, together with the intuitive and Human-centric interface of XTEND's Operating System running on the Wolverine UAS.
In response to the needs and challenges of our customers around the world, we are pleased to announce the expansion of XTEND's capabilities and solutions thanks to these two strategic collaborations, says Gadi Bar-Ner, Chief Business Officer of XTEND. As a groundbreaking company in our field, we are constantly working on new developments, together with carefully-selected partners, in order to continue bringing our customers advanced systems for mission completion, while fully maintaining the protected of forces in the field.
The Xtender is a revolutionary micro-tactical ISR platform, with built-in resilient indoor-outdoor navigation and edge AI capabilities that enable remote completion of missions. Powered by XTEND's unique human-centric operating system, the Xtender provides complete localization and situational awareness, using the most advanced virtual and augmented reality (VR/AR) technologies, coupled with advanced AI and machine learning flight algorithms, bringing the metaverse to the modern battlefield.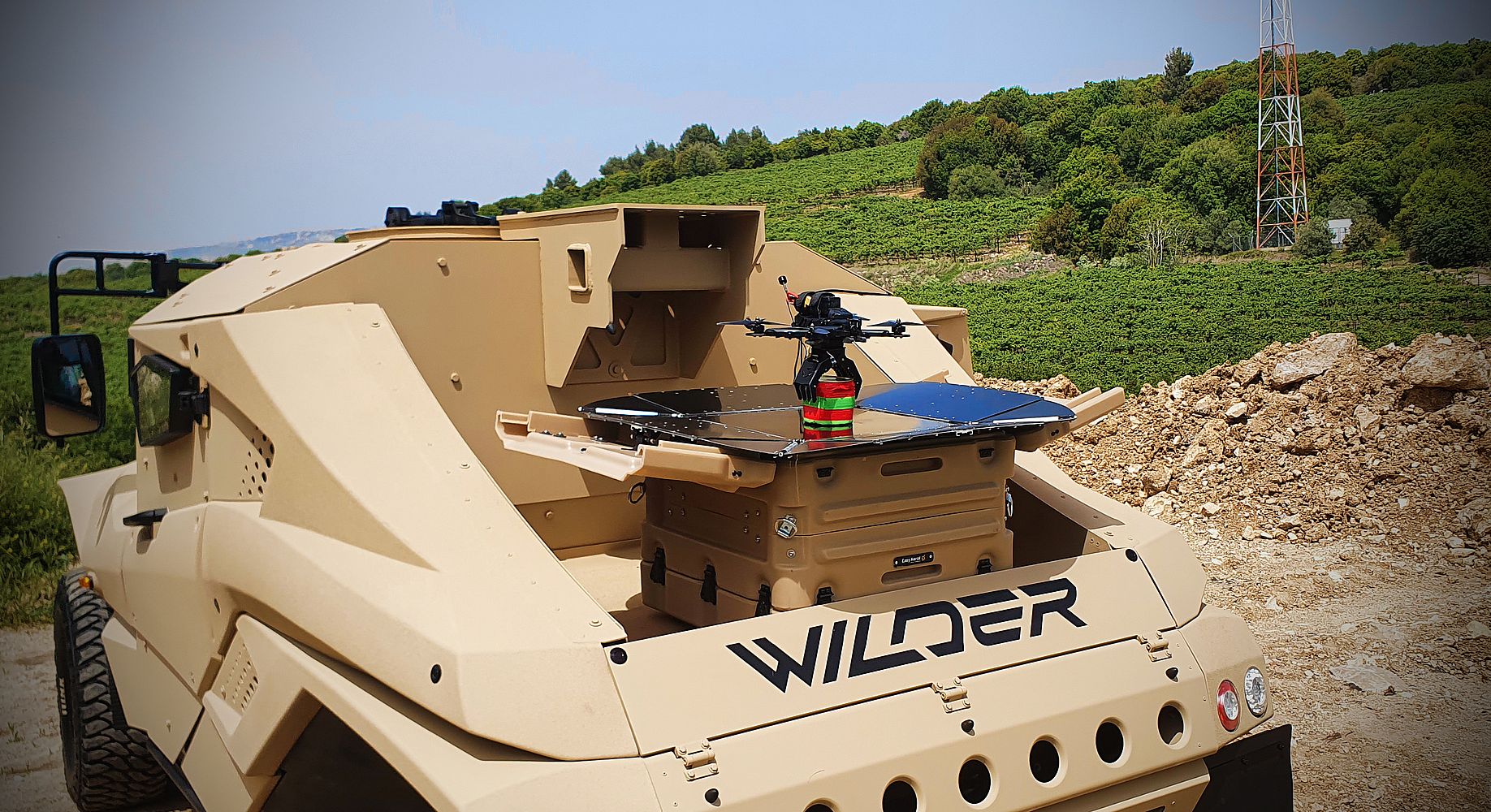 Photos: XTEND
The new Xtender boasts powerful edge computing capabilities, providing onboard sensor fusion and localization that enable the drone to easily fly in any environment. The new onboard mission computer also enables the drone to run AI-driven applications, providing the operator with real-life actionable intelligence, such as object classification, verification, and tracking.
Using XTEND's patented Drone-Teaming and Mark & Fly technologies, both integrated into the operating system, the new generation of the Xtender enables multiple drones to enter a remote target site carrying various payloads, perform the required tasks with extreme precision, and seamlessly exit, regardless of any indoor-outdoor transition limitations or GPS-denied locations.
With the second-generation Xtender, any operator – even with zero flight experience – can perform accurate recon and data collection tasks, such as close-quarters combat (CQB) clearance, IED identification, tripwire identification, and enemy detection, in complex urban environments, without any physical contact with hostile forces.
Produced in the U.S., the small, wearable, lightweight Xtender has a natural hand-gesture controller and is affordable, versatile, and easy to use, with minimal training and maintenance. The Xtender has already been operationally deployed by the U.S. DoD, the Israeli MOD, and others. XTEND is now expanding its activity in the United Kingdom as well, another major market for its innovative, combat-proven systems.
XTEND provides revolutionary human-guided autonomous drone systems that enable any operator to perform extremely accurate maneuvers and actions, in any environment, with minimal training. The company's patented operating system fuses the best of human intelligence and machine autonomy to enhance the operator's abilities and simultaneously reduce the need for physical confrontation, thus minimizing casualties and injuries. Hundreds of XTEND systems are already operationally deployed worldwide, and the company is continuously developing its operating system and platforms to deliver the future of man-machine teaming to defense, HLS, and security professionals worldwide.
Press release