Tochnost sniper rifle was introduced into the Federal Security Service (FSB), Federal Protective Service (FSO) and Russian National Guard on the 27 of September. It`s a militarized version of 2011 model ORSIS T-5000. Over 200 modifications requested by armed services were made to the original weapon.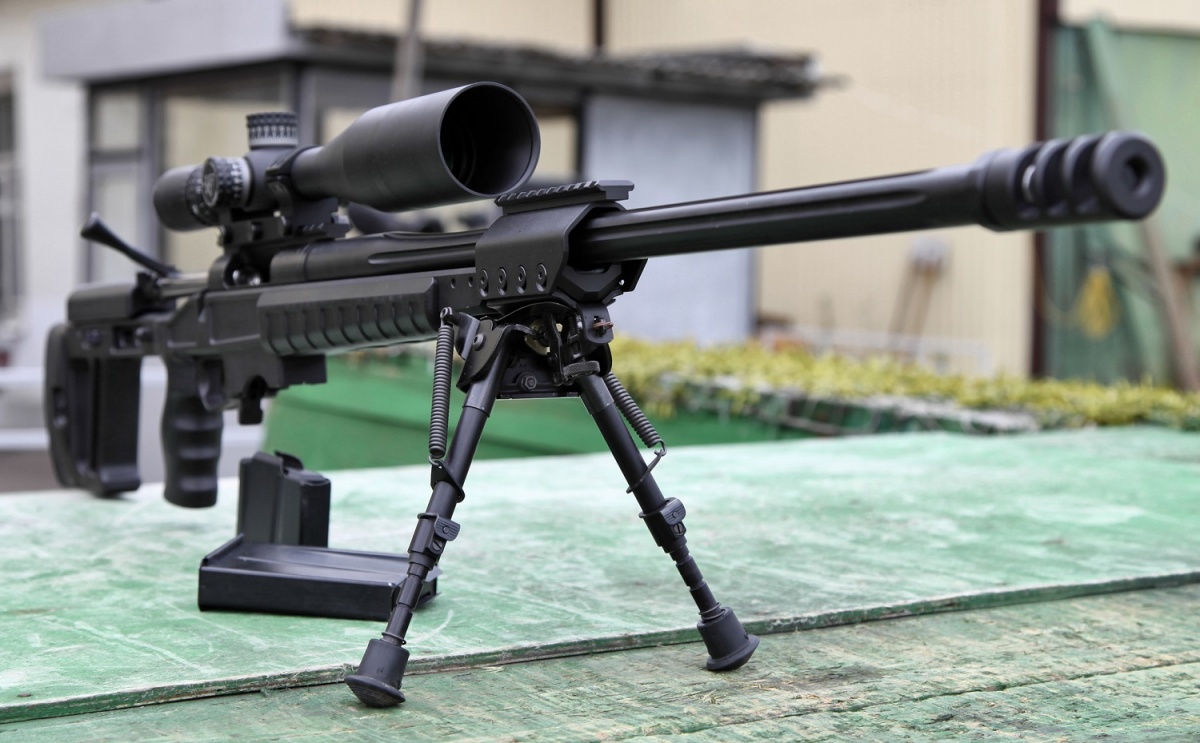 FSB, FSO and Russian national Guard introduced the Tochnost sniper rifle, based on ORSIS T-5000 model. Details and specifications have not been revealed yet. Tochnost is currently the most advanced Russian firearm / Photos: Vitaliy Kuzmin
Weapon manufacturing was supposed to start in 2020. Due to operational needs, this was brought forward and the deliveries of Tochnost will start in 2017. Final negotiations concerning said deliveries are currently underway.
T-5000 rifles are made by private entity ORSIS (ORuzejnyje SIStemy) in Moscow. Company is a part of Prometechnologia group. Weapon was first showed in 2011 at the international arms exhibition in Nizhny Tagil. It`s important to mention that this rifle undergone trials for the Russian future soldier program Ratnik. On of the trial stages involved winter shooting from a position located in an open terrain, located directly under a hoovering helicopter.
According to the manufacturer, T-5000 is designed for day and night time engagement of targets in any conditions. Effective range is up to 1650 m and the accuracy is between of 0.3 to 0.5 MOA (110 mm for 800 m). Weapon`s weight is 6.1 to 6.5 kg, depending on version.
T-5000 is manufactured in civilian variant since 2016. It is available only for 8.6 x 70 mm (.338 Lapua Magnum) and 7.62 x 51 mm (.308 Winchester) ammunition. The retail price is 390,000 rubles (6,800 USD)
Rifle is equipped with a folding stock, which is held in retracted position by a magnetic latch. Cheek pad and rear support are adjustable. Magazine capacity is 5 or 10 rounds. Precyzja has an ergonomic pistol grip and the body is made of aluminum. Picatinny rail system allows for scope and night-vison mounting. Russian armed forces will receive the rifle with an optical sight manufactured by Moscow-based Dedal-NW.