During this year`s Eurosatory, Aimpoint – Swedish manufacturer of weapon sights – showed the advanced prototype of Acro P-1 reflex sight designed for pistols, and as a backup for rifles equipped with magnified optics.
The sight was designed with pistol slides in mind. One of the most important elements of the R&D process was the durability testing. It was conducted using powerful ammunition (.40 S&W) and 20,000 shots were fired.
Units shown in Paris are part of the prototype run as Aimpoint did not choose the mounting standard for pistol slides yet. Manufacturer`s representatives claim that the Acro P-1 sight should be available on the market before the end of 2018.
Aimpoint Acro P-1 is a miniature enclosed type reflex sight. It has a 3.5 MOA dot (covers 105 mm of the target at 100 m distance). The device is powered by a single CR1225 battery, which is good for about a year of use when brightness setting 6 (out of 10) is selected. The power source can be replaced without removing the sight from the weapon.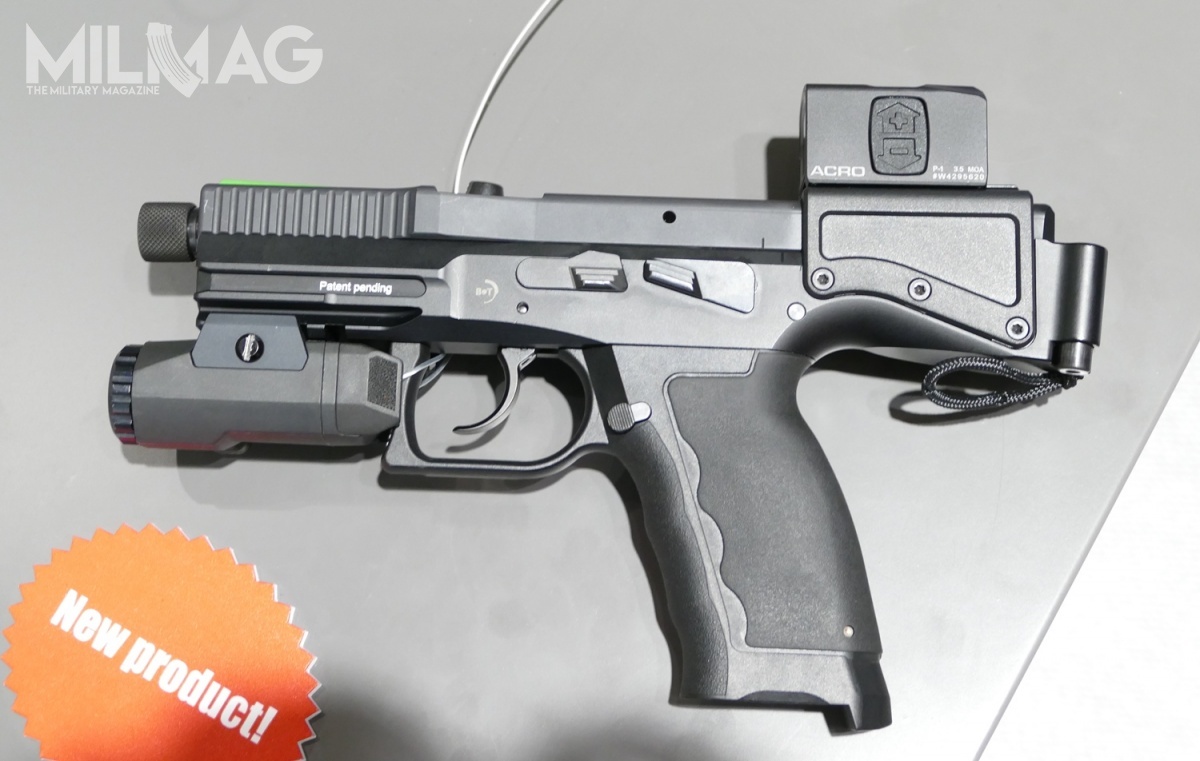 New sight is to replace the Nano model from the same manufacturer. Nano was developed for a Swiss company – B&T (Brügger & Thommet) – for the USW (Universal Service Weapon) pistol. /Photos: Remigiusz Wilk
Acro P-1 is compatible with night-vision devices. Aimpoint representatives claim that the new sight is waterproof for up to 25 meters and can operate in the -45 to +71 Celsius temperature range. Acro P-1 will be the smallest one of such devices on the current market – it weights only 60 g.