28th April 2023. A European customer has awarded Rheinmetall a contract to supply tank ammunition. Worth over €200 million net, the ammunition will be delivered between 2023 to 2025. Following the major contract for infantry fighting vehicle ammunition reported in April, this is another significant order resulting from the current surge in demand for ammunition.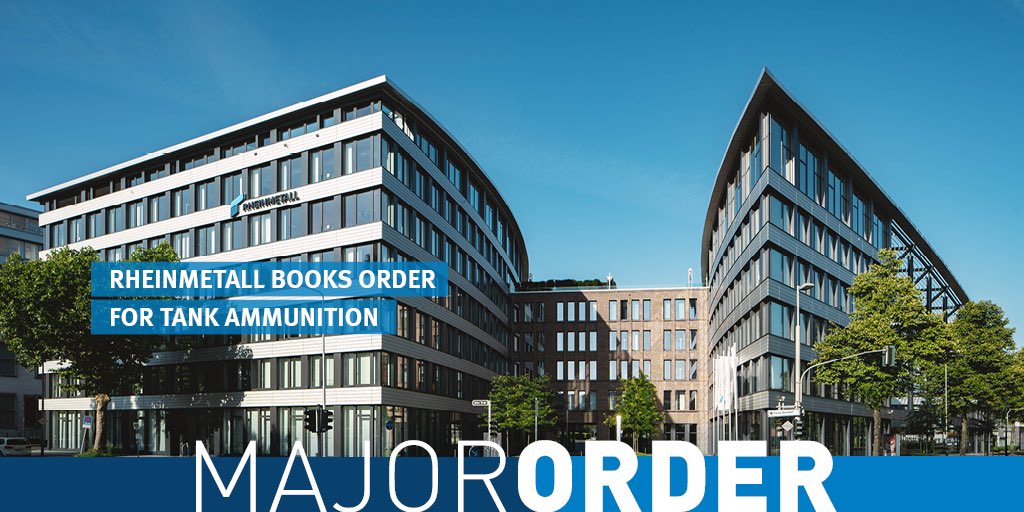 Photo: Rheinmetall AG
Rheinmetall is the sole single source supplier of newly made 20mm-35mm ammunition for medium-calibre automatic and anti-aircraft cannon of the Marder, Gepard, Puma and similar systems; of 105 mm ammunition for the Leopard 1 and 12 0mm ammunition for the Leopard 2; as well as 15 5mm artillery shells. Moreover, the Group has the capacity to make large-scale deliveries at short notice.
The Düsseldorf-based tech enterprise is one of the world's top makers of weapon and ammunition systems. Its product portfolio ranges from medium-calibre ammunition for infantry fighting vehicles and air defence systems right through to aircraft cannon and high-energy laser applications. Rheinmetall is currently building an additional production line for medium-calibre ammunition at its plant in Unterlüß, which will enable it to meet heightened demand for air defence munitions starting this summer.
A European customer has awarded #Rheinmetall a contract to supply #tank #ammunition. Worth over €200 million net, the ammunition will be delivered between 2023 to 2025. https://t.co/MJTKaEgA8q #Military #Defence #Army pic.twitter.com/IgRP4OA5LV

— Rheinmetall (@RheinmetallAG) April 28, 2023
Press release