On 22nd February, French Thales Group informed that was selected by the German federal ministry of defence to equip NH90 Multi Role Frigate Helicopter with FLASH (Folding Light Acoustic System for Helicopters) Sonics dipping sonar and sonobuoy processing systems (Rohde & Schwarz Equips German Navy's NH90 MRFH with Secure Communications).
With more than 500 FLASH-based systems ordered or in service today in navies, this innovative Thales solution offers unmatched performance in deep and shallow waters / Photo: Thales Group
The new configuration of the NH90 Multi Role Frigate Helicopter variant includes the latest processing technology which offers significant operational improvement. This will be the first helicopter in the world to have the capability to process Thales new sonobuoy SonoFlash in addition to the FLASH world reference dipping sonar. The FLASH system is currently the leading dipping sonar on the international market and has become the benchmark system for the world's major navies.
In a world where Navies are facing growing and sometimes unexpected threats and challenges, Anti-Submarine Warfare is resurging as a key discipline for the 21st century and Thales FLASH dipping sonar product range offers the best solutions to ensure Navies effectiveness and safety at sea.
The key benefits of this low-frequency wideband sonar include long-range detection and low false alarm rates in open ocean as well as littoral waters. Associated with an active and passive sonobuoy processing system, FLASH provides an unrivalled anti-submarine warfare capability. The shortest dive cycle time, combined with the latest Thales BlueTracker (Sonics) buoy processing capability, provides unmatched area coverage. This version of the FLASH Sonics includes the latest technology available.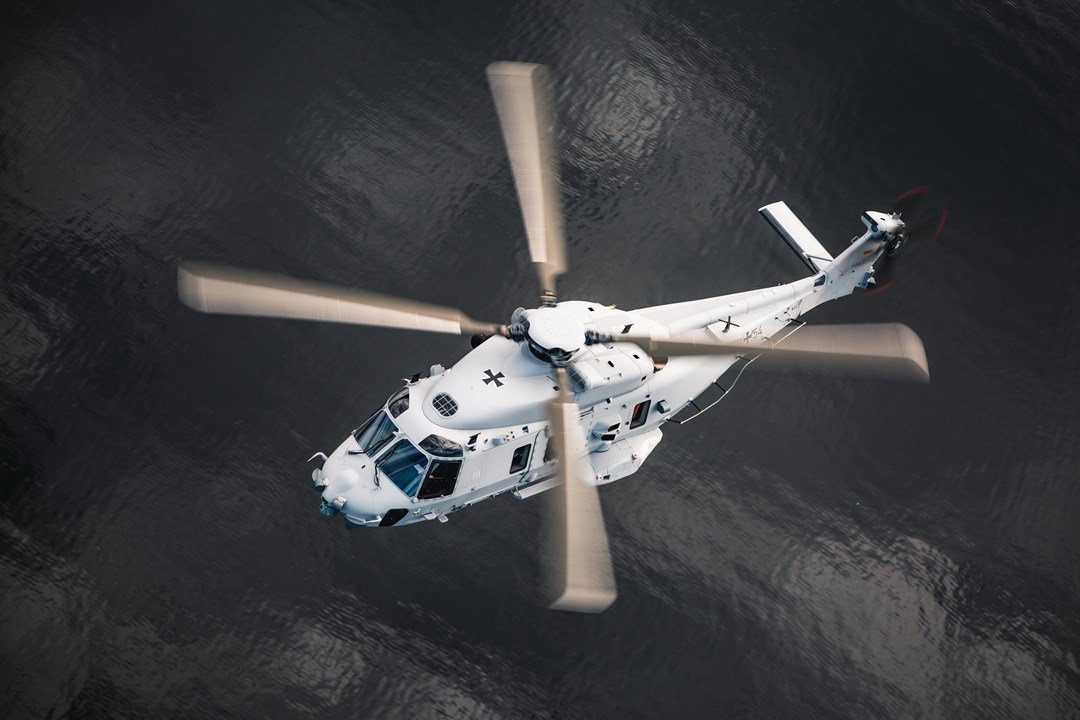 Deutsche Marine will receive 31 NH90 MRFH helicopters, referred as Sea Tiger, which will be the German variant of the NFH (NATO Frigate Helicopter), and their configuration will be the closest to the French NH90 NFRS Caïman / Photo: Deutsche Marine
Already ordered or in service today in 18 navies including US Navy, the UK Royal Navy, the French Navy, the Royal Australian Navy, the Royal Norwegian Navy or the Republic Of Korea Navy, FLASH has demonstrated its unrivalled capabilities and reliability at sea in any environment.
We are proud to have been selected by the German Navy and NHIndustries to equip their NH90 Multi Role Frigate Helicopter with our FLASH Sonics anti-submarine solutions. This is the result of many years of hard work to meet our customers' requirements and provide them with a trusted solution that meets their needs. The German Navy will receive the most capable variant of FLASH Sonics that Thales has ever delivered, for the best operational service, including the SonoFlash processing, said Gwendoline Blandin-Roger, Managing director Underwater Systems in Thales Group.
Thales Group press release